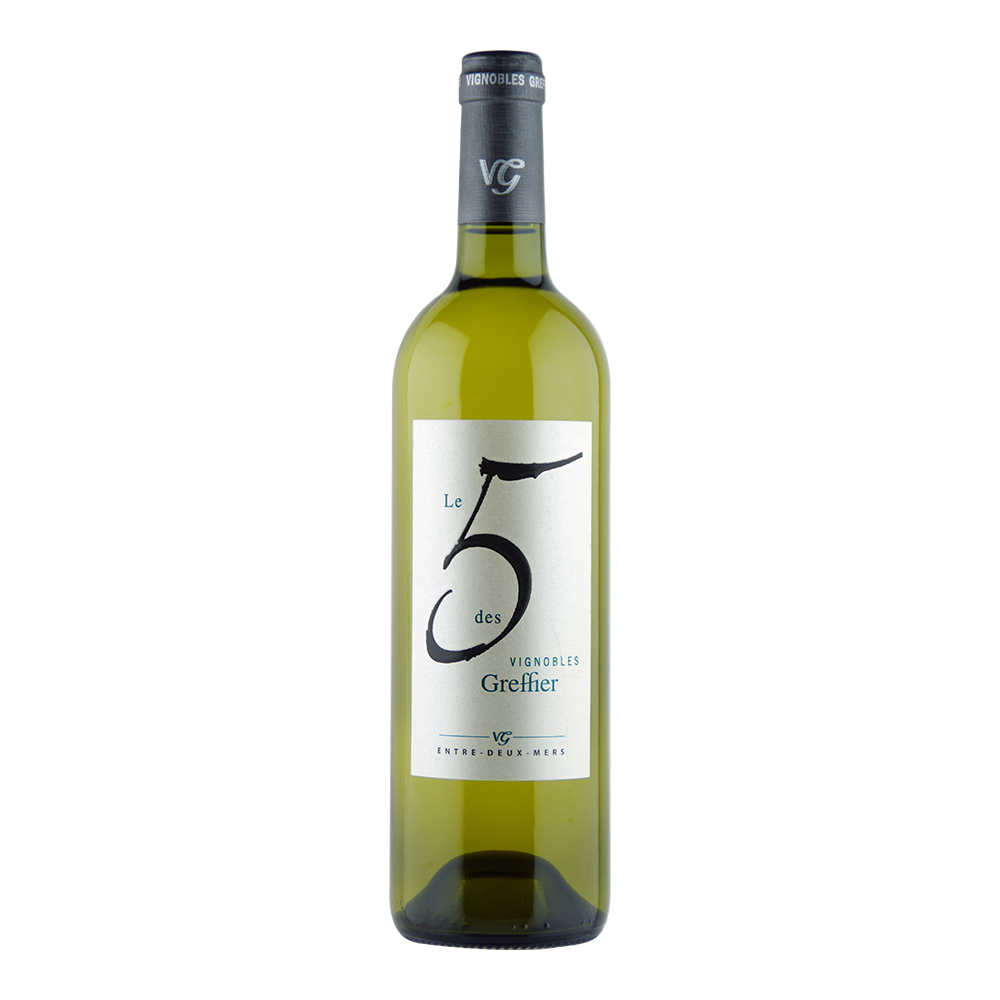 LE 5 DES VIGNOBLES GREFFIER
AOC ENTRE-DEUX-MERS
The LE 5 DES VIGNOBLES GREFFIER AOC ENTRE-DEUX-MERS is a white dry wine from ENTRE-DEUX-MERS area.
A small yield and a carreful thinning out the leaves permit the harvest of a very aromatic grape.
A vinification at the edge of technology gives this wine all its characteristics : a nice colour with mineral, citrus and peach notes, a round mouth, fresh, with light vanilla notes.
SAUVIGNON BLANC

30%

30%

SAUVIGNON GRIS

20%

20%

SEMILLON

30%

30%

MUSCADELLE

15%

15%

UGNI-BLANC

5%

5%
Vineyards : around 30 years old
Yield : around 45 HL/ha
Vinification : fermentation in stainless steel tanks, pneumatic press